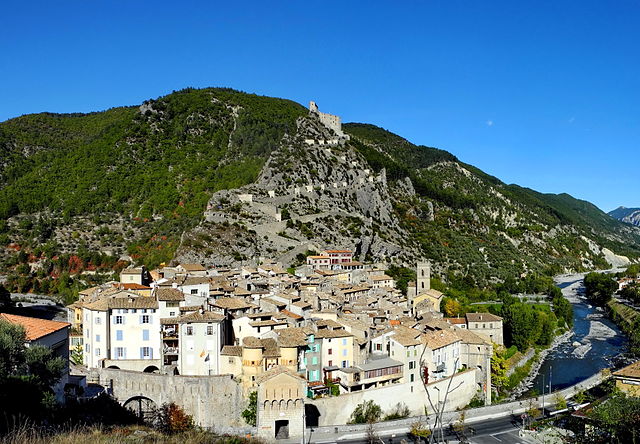 Photo Dr Michel Royon
Entrevaux is at the same time a well preserved Middle Age village and a Vauban citadel on a spectacular peak.
It is not in the Maritime Alps, but in the Alpes de Haute Provence. We nonetheless advise you to visit this city if you enjoy this kind of places. You will pass through Entrevaux if you go into the Var river upper valley. The Nice Digne train stops there.
To have more information about Entrevaux, visit the city's official web site. It is in French, but there are pictures to help you make your mind.