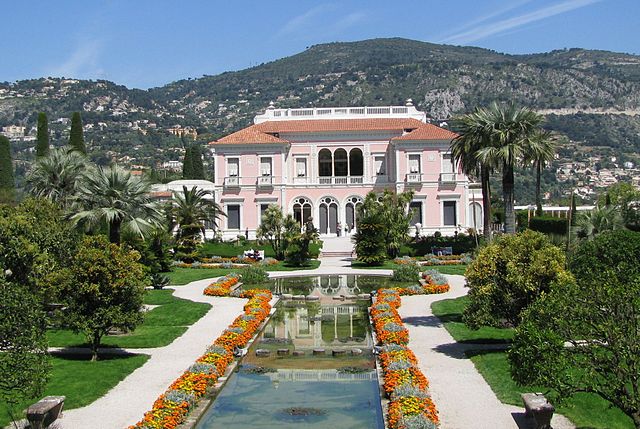 This villa was built by Béatrice Ephrussi de Rotschild, heir of the famous bankers family. It is located in St Jean Cap Ferrat in a very exclusive place, with views both on Beaulieu sur Mer on the East and the Bay of Villefranche sur Mer on the West. When she died, Beatrice Ephrussi de Rotschild bequeathed the villa and all her art collections to the Academy of fine arts, which enable us to visit it today.
The location is really exceptionnal with the gardens, the pools. The inside of the villa with the decoration, the furnitures are exactly as they were when she lived here and give a unique opportunity to see what life in these great Mansions of the Riviera was.
Follow this link to browse the villa official site.
It is open every day from 10am to 6pm but :
- in July and in August from 10am to 7pm.
- from November to February : from Monday to Friday 2pm - 6pm  / on week ends, public holidays and school vacations from 10am to 6pm.
Villa Ephrussi de Rotschild
06230 Saint-Jean-Cap-Ferrat
Tel : 04 93 01 33 09