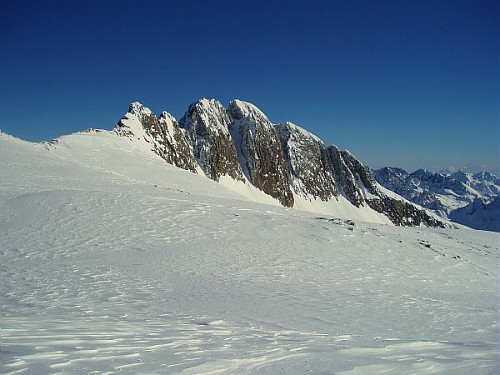 Photo Franck GUIGO - Parc National du Mercantour
If you like to hike on skis you will find an unlimited number of aims in the Mercantour national Park. Beware, of course, the wheather  and the avalanches.
No summer-ski in the Maritime Alps. The season usually starts around November or December and ends in April.
Several ski resorts with different features. of course you can also go there in summer to enjoy many sports-related activities.
See them on the map.