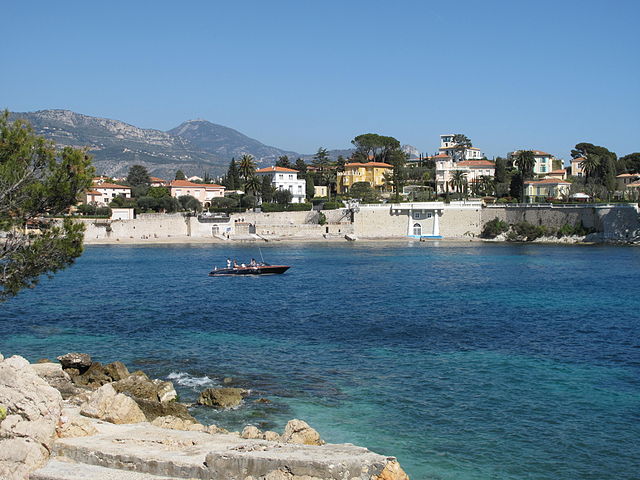 The Cape Ferrat is one of the most exclusive place on the Riviera. It is protected from the turnmoil because one road only leads there. It is therefore jammed in summer because there is a traffic light on one end.
Le Cape is covered by luxurious houses, like the Cape of Antibes, making a billionnaires peninsula of it. If you like calm and can afford it, one of the most famous hotels on the Riviera is located at the tip of the peninsula, the Grand Hôtel du Cap Ferrat. Apart from this hotel you will find others and more affordable accomodation, but still with the problem to have to pass the bottleneck road each time you want to go somewhere.
To go to St Jean you can take the bus from Nice (#81) or go to Beaulieu sur Mer and then walk along the Sea. (See the itinerary on the Beaulieu page)
The Cape will offer you nice walks since a trail circle it. BEWARE this trail is dangerous when the Eastern wind blows or the waves are high. It could be lethal. Otherwise, it will offer you wonderful vantage points.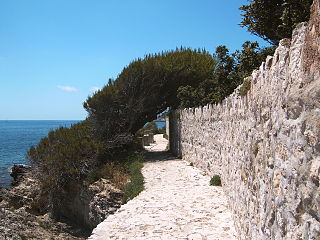 Chemin de la Carrière
You can divide it in 3 parts:
the tour of the St Hospice point, East. This part requests flat shoes. You'll use stairs, walk on an uneven ground. Nothing exceptionnal tough if you have no problem walking.
le chemin de la carrière goes to the lighthouse on the East side. It is easier, flatter and can be used even by older people. Beware the sun nonetheless, there is very little shade.
the Western part from the lighthouse on is more difficult. It offers the most beautiful views, however, with the Villefranche bay underneath.
While in the Cape Ferrat, you won't see many of the luxurious houses located there. There is one exception : the most beautiful of them all, the Ephrussi de Rotschild villa and its magnificent gardens can be visited. It's worth it.